If you aren't already doing this, you're wasting valuable product!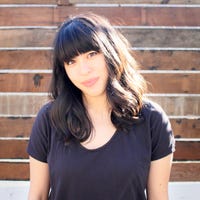 By
Gina Mei
Apr 13, 2017
Along with the upsides of winter (Cozy layers,...
Read More
During a super-serious visit to the Tomb of the Unknown Solder in Delhi, Kate Middleton suffered yet another wardrobe malfunction, thanks to the extremely windy forecast. The Duchess, who otherwise looked divine in a cream dress by one of her faves, Emilia Wickstead, literally had her hands full of her dress when she joined Prince William...
Read More
Jennifer Lopez wasn't going to say farewell to 
American Idol
in a T-shirt and jeans (though let's be honest, she would have looked amazing regardless). If there's only one thing to...
Read More